Credit Factory
Running the credit pipeline
Credit Factory is a credit cycle that runs on an industrial platform, allowing for loans processes to be made more efficient through the introduction of standard terms and conditions as well as that of process automation.
Credit Factory Implementation
ABOUT
Reduces the length of loan application processes, including verification processes
Resolves complexities arising from constant loan portfolio growth
Allows for lending process/procedures to be developed simultaneously with increases in the number of credit specialists
Makes launching online lending services a smooth process
Reduces operational costs associated with the credit cycle
Optimizes credit staff working time
Equalizes the costs associated with processing loan applications from various customer segments
Enhances fraud detection measures
Provides real-time reporting on all aspects of the credit cycle
Credit Factory Components
PROCESS
Optimized credit processes
Upgraded decision-making model
Documentation to establish a culture with well-defined and understood credit processes
Business requirements necessary for each credit process
Credit module setup
Credit module testing support
Credit process reporting
Trainings for credit staff
Support during piloting
Workshop on how to manage credit processes
Credit process audit
BFC provides diagnoses and recommendations on:
Credit cycle
Decision-making model
Fraud identification tools
Credit module
Internal/external sources of customer data
Internal regulatory documents
Methods of financial and economic analysis
Analytical forms for assessing the creditworthiness of borrowers
Motivational schemes for employees in the underwriting department
Systems for operational reporting on credit processes, the loan portfolio and credit staff performance
This also includes trainings on approaches to credit process management and loan portfolio analysis.
Workshop on how to manage credit processes
Indicators and methodology for analyzing and assessing the effectiveness of credit processes
Examination of why loan disbursement plans are not fully-realized
Credit process management examples
Consensus-building for reaching management decisions
Workplan development that is in accordance with the overall business plan and strategies
Operational reporting template examples
Development of Credit Factory business processes and decision-making models
Development of a business process (Credit Factory concept)
Development of a decision-making model
Selection of fraud identification tools
Development of business requirements for credit process automation
Customization of a credit module (if MasterAPS is used)
Drafting of necessary internal regulatory documents
Development of a motivational scheme for the underwriting department
Development of an operational reporting system
Training of loan officers and underwriters on new business processes
Training and coaching of loan portfolio analysts
Support during the Credit Factory pilot
Pilot analysis
Recommendations for further process development
Consultations, business process adjustment, coaching
Significant reduction in the burden placed on underwriters and loan officers
Real-time management reporting
Customer data verification and the identification of potentially fraudulent transactions
Accumulation and proper storage of important customer data
Decision-making automation
Reduction in risks from errors
Implementation of credit management tools
Increased transparency (especially for data used in management decision-making)
Increased customer loyalty
Pricing
As BFC tailors each solution to our client's needs, we do not offer a fully-packaged product. Instead, we work with our clients to create a unique solution that works for them.
The cost of services is greatly dependent on the number of modules to be included in Credit Factory implementation; however, we do everything in our power to provide our clients with the best possible prices and always provide the highest quality products and services.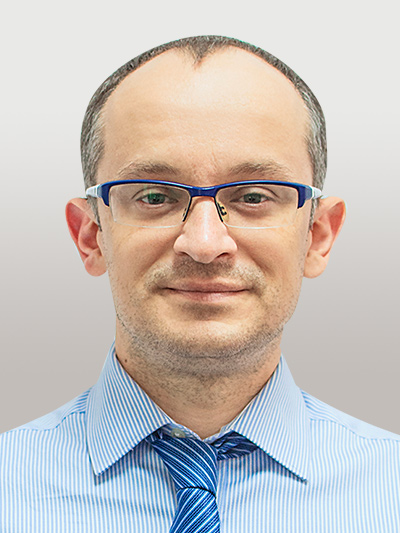 Artem Bubkin
Risk Management Expert
We encourage you to reach out to us; we will be happy to discuss with you how Credit Factory solutions can best suit your needs.
We hope to hear from you soon.